MonitorBase uses real time behavioral data to alert its users when anyone in their database – customer, prospect or turndown – is back in the market.
Apr 1, 2019 - Its system prompts originators to call them, sends originators a credit report, sends the client an email and a letter prompting them to call their originator.
Full Story

Tech-enabled service brings credit pre-qualification to mobile devices
Jan 6, 2019 - Mortgage marketing platform MonitorBase has announced the launch of its new SoftPull service, which allows mortgage companies and their clients to access instant credit pre-qualification through a soft credit pull right on mobile devices.
Full Story
Lead gen tool lets borrowers send text messages to prequalify for a mortgage
Jan 3, 2019 - As the mortgage industry continues making digital strides, offering mobile device capabilities may be taking on a new meaning.
Mortgage marketing technology company MonitorBase is helping lenders prequalify consumers via text with the company's SoftPull Text tool, which provides would-be borrowers with credit and loan program details and offers lenders a low-cost source of leads.
Full Story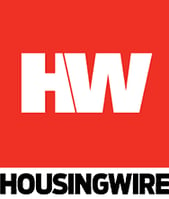 Rick Webster, chief revenue officer of MonitorBase, to speak at engage.marketing
Aug 31, 2018 - Capturing consumer attention means constantly moving the goal posts, which is why we've invited Rick Webster, chief revenue officer at MonitorBase, to speak at our engage.marketing event. His panel, Emerging Advertising Trends, will look at how well different channels and approaches are performing and what the agencies who monitor, measure and market to consumers 24/7 think is going to succeed in the next 12 to 18 months.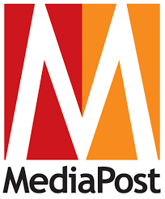 MonitorBase Debuts Mortgage Lender Email Tool
Aug 3, 2018 - MonitorBase, a provider of a data and analytics platform, has launched a service to help mortgage lenders extend credit offers via email.
The tool will allow firms to communicate faster than they would with "a traditional, single-channel method such as direct mail," states Louis Zitting, CEO of MonitorBase.
Full Story

MonitorBase Launches New Service Enabling Lenders to Email Prescreened Offers
Aug 2, 2018 - /PRNewswire/ --MonitorBase, a leading data and analytics platform that specializes in direct-to-consumer marketing for banks and mortgage lenders, announced today it has launched a new service that helps mortgage companies extend firm offers of credit through email.
Full Story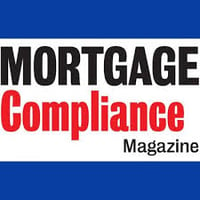 Compliance Consideration for Pre-screened Credit Data and Marketing Solutions
Mar 4, 2015 - A common problem in any organization is getting the compliance department and the sales department to share common goals and work synergistically. The sales organization in any mortgage company is typically in a consistent state of change especially as the consumer evolves and Millennials grow to the age and circumstance to buy a home. While the consumer evolves, so do the means by which consumers become educated on the numerous choices they have to qualify for and secure mortgage funding.
Full Story